Federal politics gets HECS-tic
Will the Abbott government put a HECS on student debt?
The University of Sydney has called for caution and consultation after reports that the Coalition government is considering privatising its HECS debt. The West Australian reported last week that the government was planning to convert the $23 billion debt into a financial product in order to help the budget bottom line.
The news has drawn a mixed reaction with the University of Sydney calling on the government to ensure stability in the tertiary education sector which was rocked by the $2.3 billion worth of cuts enacted by the previous Labor government earlier this year.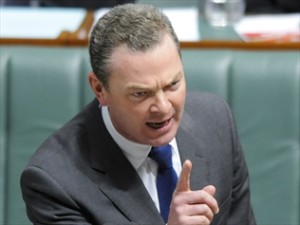 "The University of Sydney would be very concerned about any tinkering to the HECS scheme without consultation with students and the higher education sector.  We note Prime Minister Abbott's pre-election assurances that in Government the Coalition would provide the higher education sector with stable and consultative government," a University spokesperson said.
The reports have sparked concerns that students could face higher interest rates and be put under greater pressure to repay the loans quickly in the future. National Union of Students President Jade Tyrrell warned media outlets that privatising the debt could move Australia closer to the burdensome loans system used by US Universities.
Sydney University SRC President David Pink echoed Tyrrell's sentiments. "[Minister for Education Christopher] Pyne's next step will be to introduce an American-style student loans system – where private financial firms give out loans at extortionate rates, and saddle students with debt for the rest of their lives," Pink told Honi Soit.
However, Pink and Tyrrell's dire warnings may prove premature with senior members of the government playing down the prospect of the debt being sold. The Australian reported late last week that Treasurer Joe Hockey's office had reaffirmed that such plans were not included in current Coalition policy. But for now it appears that Hockey has avoided rulling out a change to that policy at a later date.