USyd libraries to reopen from 15 June
Some libraries will reopen to students and staff for the first time in months
Five of the University of Sydney's library spaces will reopen for staff and students from next Monday, 15 June. The libraries include the Fisher and Law libraries, Bosch and Camden Commons, and the Quarter.
There have been no announcements as to when other library spaces will reopen.
The Fisher and Law Libraries will only be open from 8am- 6pm Monday to Friday. The other spaces will be open 24/7.
In its plan to campus reopening, the University had estimated libraries may have been opened as early as 25 May 2020.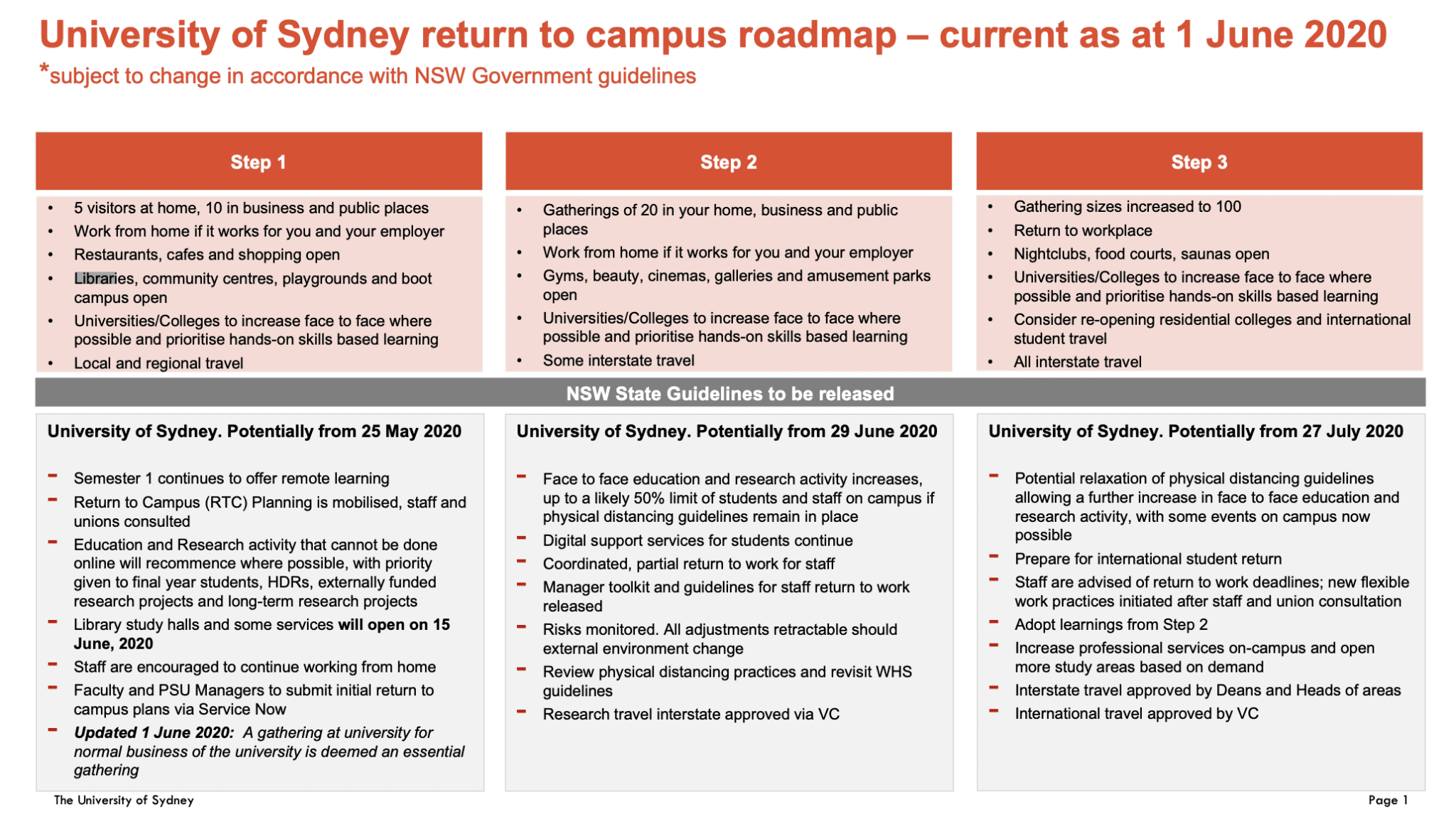 Libraries will be subject to strict social distancing measures.
Students must use hand sanitiser on entry, wash hands throughout the day, practice physical distancing, not bring hot food into the library and wipe work surfaces with disinfectant wipes after use.
Students and staff presenting any COVID-19 symptoms, or who have been in contact with someone who has travelled overseas in the last 14 days or a person who has tested COVID-19 positive, are asked not to use the libraries.
"The effectiveness of each incremental change is being monitored and assessed before we introduce further changes. Our priority remains the health, safety and wellbeing of our University community, and we continue to monitor health announcements accordingly," Susan Turner, Acting Executive Director from Central Operations Services, said in a notification to staff.
The move comes as social distancing regulations have begun to relax in NSW, with pubs and restaurants being able to host 50 people and cafes, 10. State libraries throughout NSW were reopened on 1 June.